Just come out of the Queen Elizabeth Hall at the South Bank Centre, London having heard three world premiers of astonishing quality.
Kaitlyn Aurelia Smith, who was the only one we knew and like a lot, performing one of her works. Qasim Naqvi in the audience for his. And Tyondai Braxton performing his work.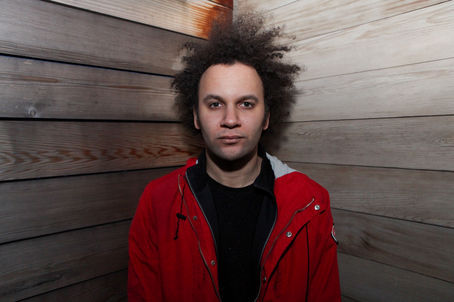 Tyondai Braxton
All three works were astonishing, imaginative and beautiful; enveloping and spacious. So clever. If you get a chance, don't miss it. Sheer luck that we heard all three only knowing one of them and witnessed such sound.